Follow us on Facebook & Twitter
---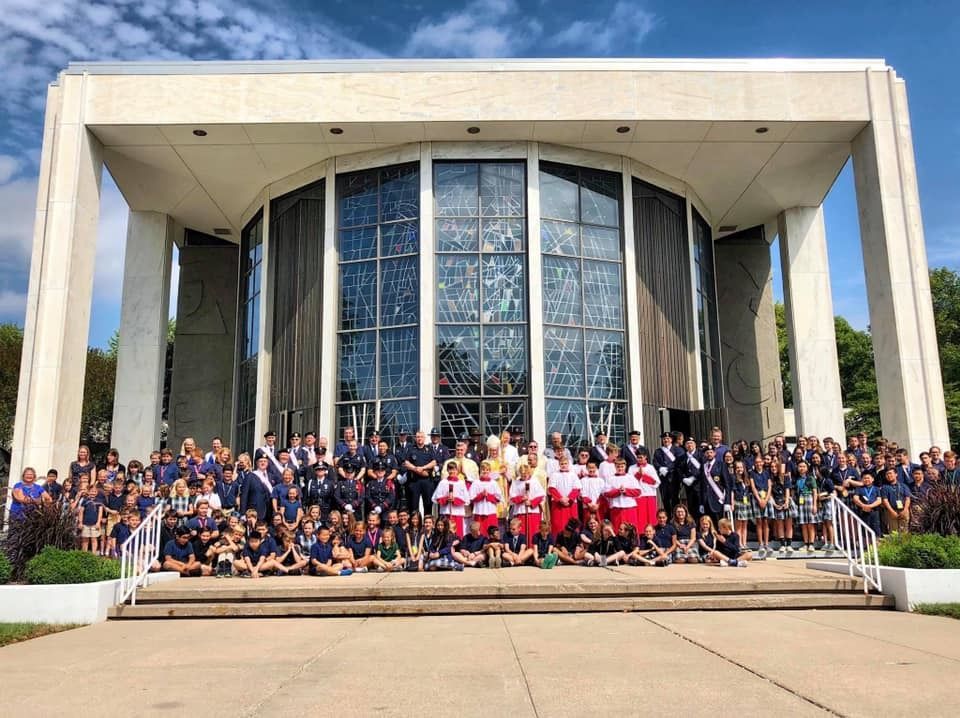 Fourth Degree Knights
---
On February 22, 1900, the first Fourth Degree exemplification or degree ceremony was held in New York City. The Fourth Degree imparts a lesson on the virtue of patriotism. The primary purpose of this degree is to foster the spirit of patriotism in members and the community at large and encourage active Catholic citizenship. Today there are some 300,000 Fourth Degree Knights out of the total 1.6 million member Knights of Columbus.
Local units, called assemblies, draw their members from Knights of Columbus councils. The qualifications for membership in the Fourth Degree are: membership in the Knights for at least one year and being a Third Degree Knight.
District Master
Combined 4th Degree Exemplification to Honor Veterans Day
I am pleased to announce that once again this year Nebraska and Iowa will be co-hosting an Exemplification in honor of Veterans Day on Sunday, November 14. 
The Exemplification with be held at St. Patrick's Catholic Church, 4 Valley View Dr. in Council Bluffs. The schedule is as follows:
Mass – 11:00 a.m.
Parish Donut Social – 12 noon
Registration 12:30 to 1:30
Exemplification Ceremony – 1:30 to 3:30
Photo Opportunity & Social – 3:30 to 4:00
Banquet/Dinner – 4:00 to 6:00
The fee is $70 and checks should be made to the Iowa District Master and sent to:  Kevin McKinney, District Secretary, 2900 Alvin Pl, Storm Lake IA, 50588.  Assemblies I would ask you to consider covering the cost of Spouse/Guest meals ($17) for candidates. 
Your check and completed Form 4, including Council and Assembly signatures, must be received by Thursday, November 11
If you have any questions please contact me.
Fraternally
Richard W Lowery, PSD
District Master – Nebraska
State Membership Director
Nebraska Knights of Columbus
---
Recent Social Media Posts
---